Picture prints
---
Top quality picture prints, at the lowest price!
Discover what you would spend to print your pictures with our Real Time Price Calculator.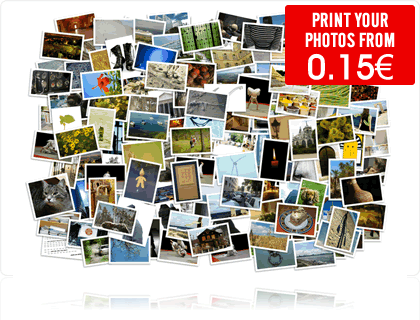 Today for you, top quality prints at the lowest prices: with our high definition printers and the best Kodak paper available, your pictures will look 100% real, at the lowest prices and comfortably delivered to you within 24 hours!
Prices and discounts
from 1 to 30 pictures = 0,20€
from 30 to 99 = 10% discount
from 100 to 499 = 25 % discount
over 500 pictures = 35% discount


Try now?
Click here for your free registration or upload now your files